The budding relationship between pop megastar Taylor Swift and Kansas City Chiefs tight end Travis Kelce is the romance we didn't know we needed. It's like watching an '80s teen movie unfold in real life with the popular jock seducing the artsy girl. Swift's appearance rocked the football world when she went to Kansas City to watch Kelce's Chiefs destroy the Chicago Bears this past Sunday.
Here are all of the best photos from her time at Arrowhead Stadium, where she took over the NFL with all the hype it created. We'll also be analyzing their potential relationship as we watch it unfold. Everybody thought Kelce missed his shot when she reportedly shot him down at her Eras Tour concert, but maybe he'll have the last laugh.
Red and White
In the picture below, we can see Swift enjoying her time in a VIP box at Arrowhead Stadium. She beamed widely as she soaked up the atmosphere and set the internet ablaze. We can see her trademark red lip and she's also wearing a red Kansas City jacket.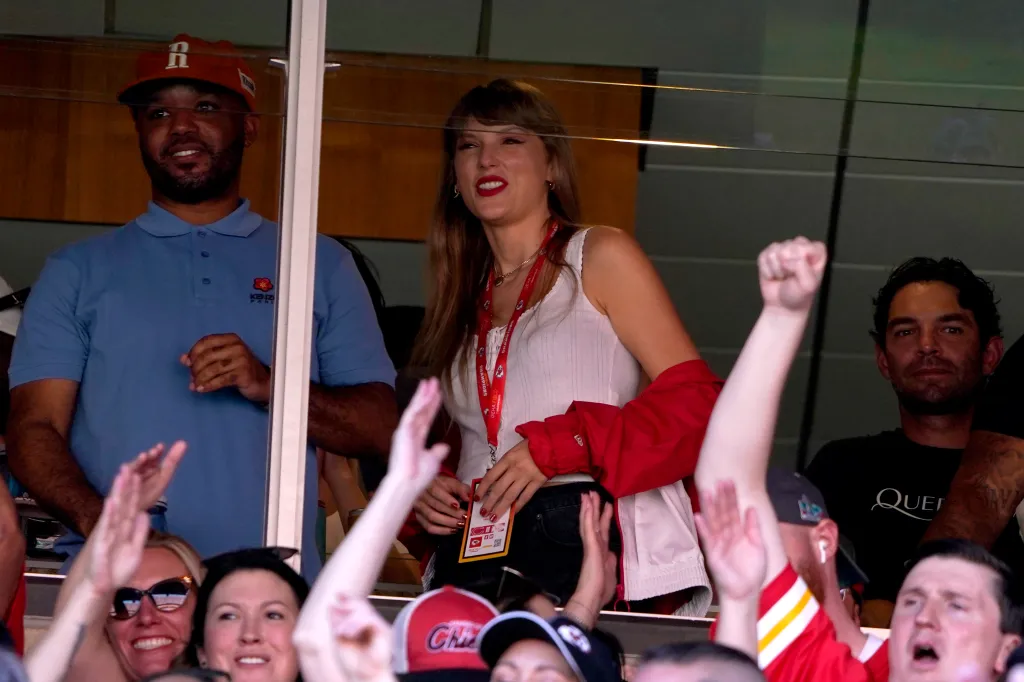 Allegedly, Swift is a Philadelphia Eagles supporter, whom the Chiefs beat in last year's Super Bowl, but she was willing to betray her team for Kelce. However, she isn't a massive football fan overall and prefers watching hockey. Meanwhile, Swift enjoys hiking and outdoor activities in nature. But she reveled in this gameday experience (via New York Post).